Marriage, Family and Respect Life: News
Culture of Life Update  |  Parish Resources  |  Chastity and Sexual Purity  |  Get Involved  |  About Us  |  Links  |  Special Events  |  Calendar
National Natural Family Planning (NFP) Awareness Week + July 22-28, 2018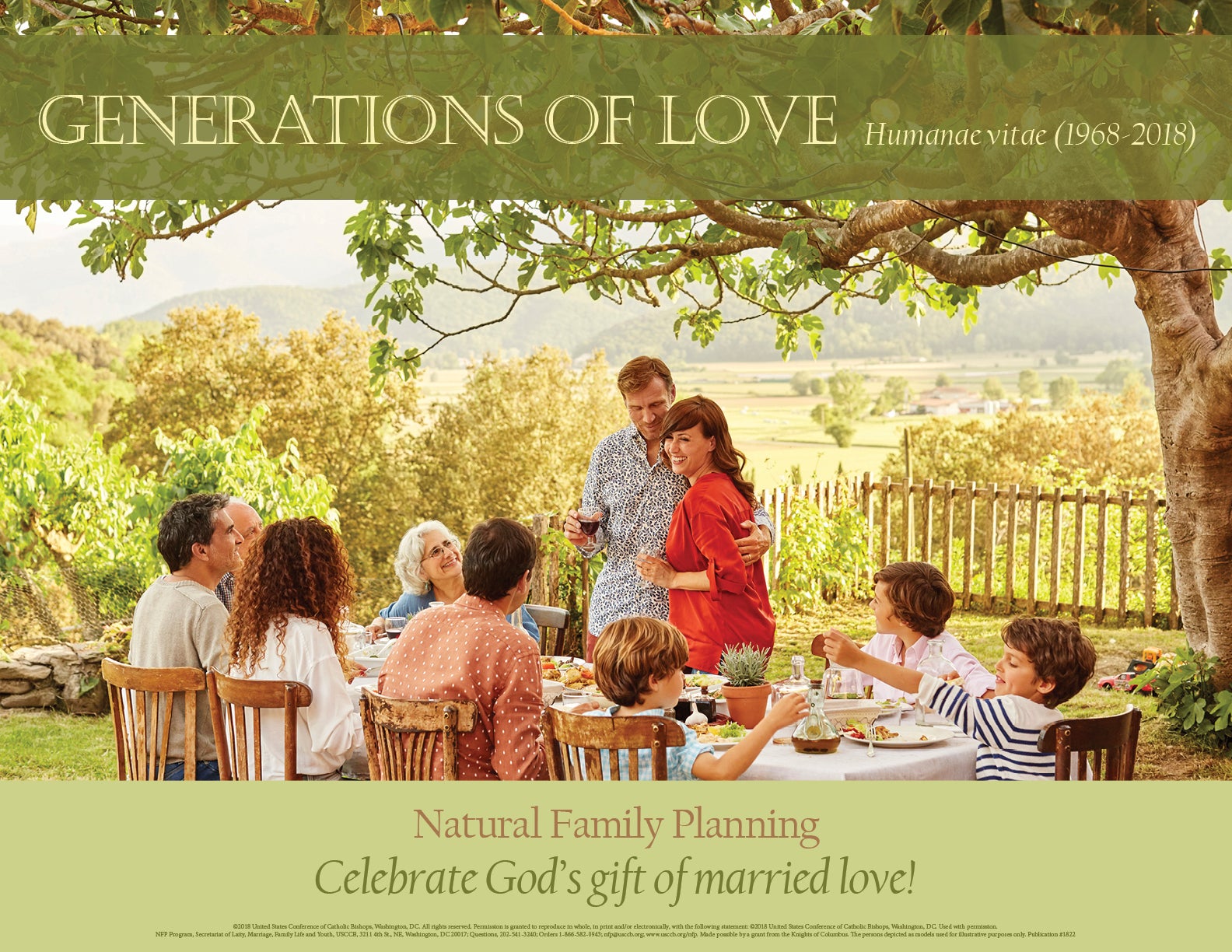 Natural Family Planning Awareness Week is a national educational campaign sponsored by the United States Conference of Catholic Bishops (USCCB). The dates of Natural Family Planning Awareness Week highlight the anniversary of the papal encyclical Humanae Vitae (July 25) which articulates Catholic beliefs about human sexuality, conjugal love and responsible parenthood.  The dates also mark the feast of Saints Joachim and Anne (July 26), the parents of the Blessed Mother. 
To learn more about NFP, visit our Natural Family Planning page. For parish resources for celebrating NFP Awareness Week, please visit our Parish Resources page.
Diocesan Respect Life Conference
The 2018 Diocesan Respect Life Conference will take place on September 22, 2018 at Holy Family Church in Steubenville. Bishop Jeffrey M. Monforton will offer a Respect Life Mass. The keynote -- "Navigating Medical Technology from a Catholic Perspective" - will be offered by Fr. Tad Pacholczyk, Ph.D. from the National Catholic Bioethics Center, a nationally-recognized expert in bioethics. The conference will also include a variety of workshops on various respect life topics, including end of life issues, human trafficking, healing from abortion, science and faith, and more!
Religious Freedom Week
The United States Conference of Catholic Bishops is sponsoring a Religious Freedom Week (which will take the place of the Fortnight for Freedom). "Serving Others in God's Love: Religious Freedom Week 2018" will run from June 22 to 29. The Week begins with the Feast of Sts. John Fisher and St. Thomas More, ends with the Solemnity of Sts. Peter and Paul, and includes the Feast of the Nativity of St John the Baptist. Learn more here. 
National Family Celebration - In Ohio
The Archdiocese of Cincinnati is teaming up with Couple to Couple League to host a family conference that celebrates the 50th Anniversary of Humanae Vitae. Mark your calendars: July 6-7, 2018 at the Sharonville Convention Center for "Families, become what you are!" The event includes a variety of speakers, family activities and time for Mass and Adoration. Visit http://cclconvention.com/ for full details and to register.
5 Ways to a Stronger Family
The Archdiocese of Denver has created an inspiring and helpful video about family life. How can you make your family stronger? Watch the video to learn how! (Visit our Family Life page to access the video.)

Start Talking! Building a Drug-Free Future
A new effort is underway across Ohio to prevent drug abuse among Ohio's most vulnerable citizens – our children. Governor John R. Kasich and First Lady Karen W. Kasich have launched Start Talking! to give parents, guardians, educators and community leaders the tools to start the conversation with Ohio's youth about the importance of living healthy, drug-free lives. The Catholic Bishops of Ohio issued a statement about the initiative. "Start Talking is a program designed by the state of Ohio to help equip families and communities to clearly communicate the important message of drug prevention," the Bishops said. "We support this critical initiative and we encourage Ohioans to visit www.starttalking.ohio.gov for details".
Newsletters
---
Looking for more information?  Check out these newsletters:
| | |
| --- | --- |
| | A Newsletter of the US Catholic Bishops' Secretariat of Pro-Life Activities |
| | |
| --- | --- |
|   National Catholic Rural Life Conference |   |