Marriage, Family and Respect Life: Parish Resources
Culture of Life Update  |  Parish Resources  |  Chastity and Sexual Purity  |  Get Involved  |  About Us  |  Links  |  Special Events  |  Calendar
In an effort to support the wonderful work of the priests and parishes of the Diocese of Steubenville, the following resources have been provided for your use. We will update this section on a regular basis based on upcoming events and the needs of our priests and parishes. Please be sure to contact us if you are in need of other resources that we might be able to provide.   
---
National Natural Family Planning (NFP) Awareness Week + July 22-28, 2018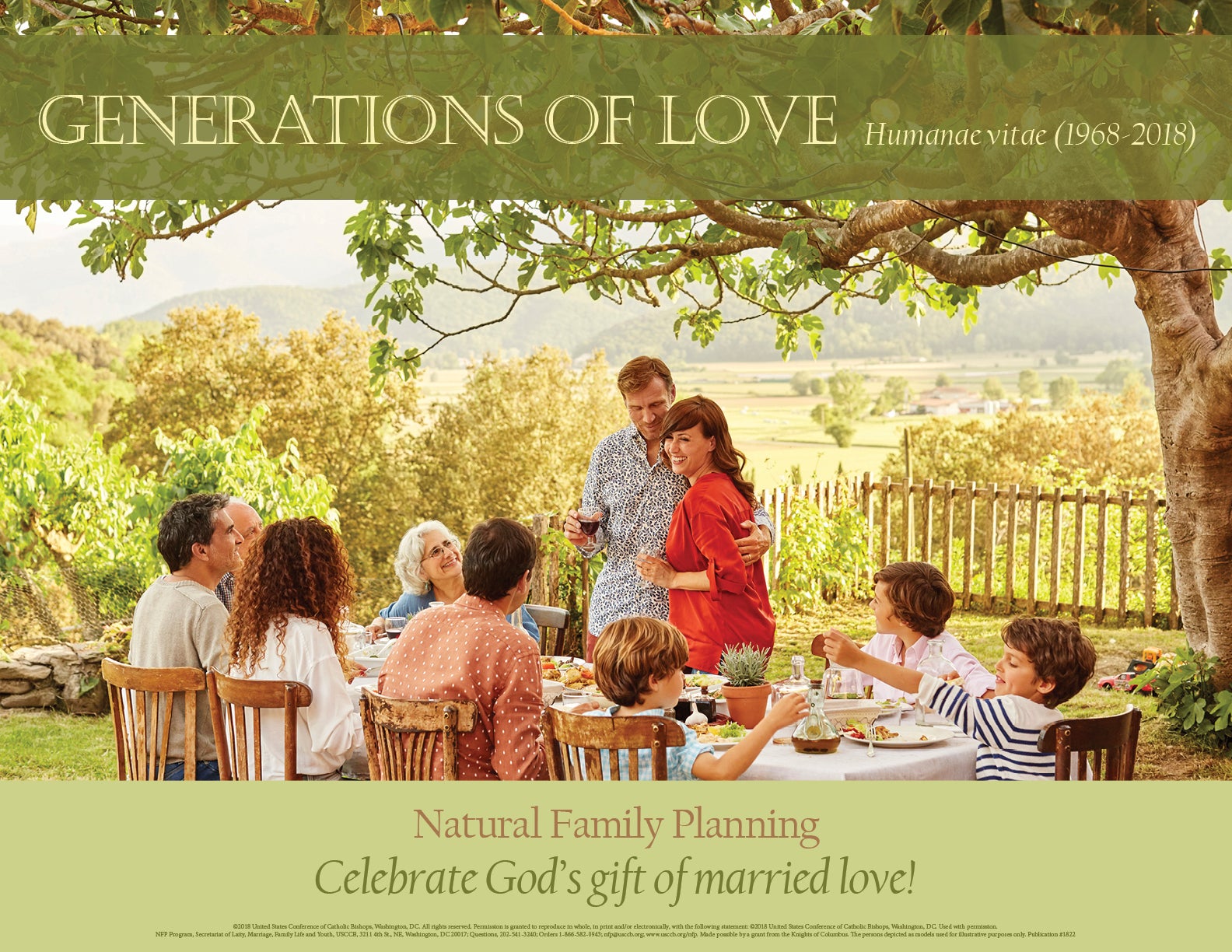 Natural Family Planning Awareness Week is a national educational campaign sponsored by the United States Conference of Catholic Bishops (USCCB). The dates of Natural Family Planning Awareness Week highlight the anniversary of the papal encyclical Humanae Vitae (July 25) which articulates Catholic beliefs about human sexuality, conjugal love and responsible parenthood.  The dates also mark the feast of Saints Joachim and Anne (July 26), the parents of the Blessed Mother. 
Parishes are encouraged to utilize these resources: 
- NFP Brochure (Diocese of Steubenville)
For more resources - including contact information for NFP instructors, please visit our Natural Family Planning page.
---
2017-2018 US Bishops Respect Life Program  
 
US Bishops' Respect Life message (by Cardinal Timothy Dolan):
My dear friends in Christ:
Once again, we mark the month of October as Respect Life Month. Looking back over the last year, there's been a lot of uncertainty, suffering, and heartache. Between tragedies that occur in the public eye and trials that take place in our personal lives, there's no shortage of reasons we cry out to God.
At such times, we may feel alone and unequipped to handle the circumstances. But we have an anchor of hope to cling to. With words that echo through thousands of years into the corners of our hearts, God says to us, "Do not fear: I am with you" (Isaiah 41:10).
The 2017-2018 Respect Life theme, "Be Not Afraid," reminds us of this promise... (READ MORE)
The following resources are recommended for parishes and other ministries:
---
_________________________
Photo Credits: Family Photo by Photostock